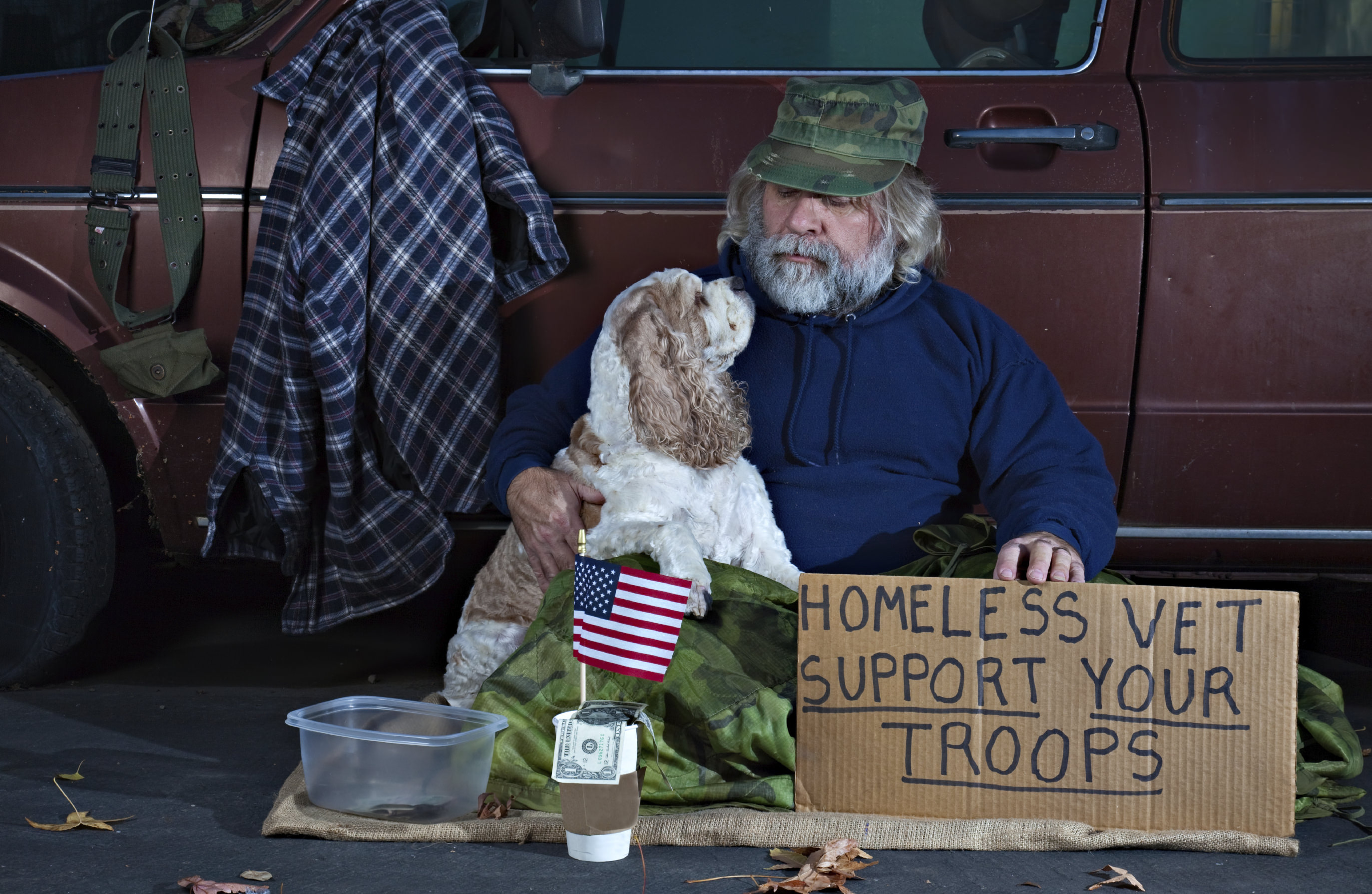 Ten years after the Pentagon enticed soldiers to reenlist by offering large bonuses, officials are demanding thousands of those veterans to pay the money back.
Christopher Van Meter is one of the affected veterans in California. He earned a Purple Heart after he was hurled from an armored vehicle in Iraq. By 2007, he had already served 15 years in the Army and was about to retire, until the military encouraged him to reenlist.

"They entice you with another re-enlistment bonus. Those bonuses were … around $15,000," Van Meter told CNN's on Monday.
"We were in the Iraq and Afghanistan war at the time. And they wanted to keep soldiers in the military."
But years later, officials realized Christopher Van Meter and thousands of other veterans were not actually eligible for the bonuses or student loan forgiveness they were given.
As first reported by the Los Angeles Times, "only soldiers with certain assignments for example, intelligence, civil affairs and some non-commissioned officer posts were supposed to get bonuses". But investigators uncovered rampant fraud and mismanagement by "California Guard officials trying to meet enlistment targets, 15.2 million dollars in California alone was illegally given out fraudulently. The soldiers were asked to pay back their bonus incentives with interest and fees.
Van Meter, the Purple Heart recipient, was floored when he got a letter saying he owed a combined $46,000 including the $15,000 reenlistment bonus, a student loan and an officer bonus.
"It's gut-wrenching because you have to figure out what you're going to do and how you're going to survive."
"We were paying upward $1,300 a month back to that recoupment. We weren't able to afford everything — food for the kids, a day care."
According to the Los Angeles Times, the California Guard has told 9,700 current and retired soldiers to repay some or all of their bonuses.
Of about 11,000 soldiers included in the audit, 1,100 were found to have received unauthorized payments that they have to pay back; 5,400 soldiers were found to have missing paperwork or lack of documentation of eligibility, and may have to pay back that money. About 4,000 soldiers were found to be eligible for payments they received.
So far, auditors have confirmed 2,300 unauthorized bonus payments to about 2,000 soldiers, amounting to at least $22 million in unauthorized bonuses. This number includes 1,100 soldiers who received unauthorized payments and those from the 5,400 figure who could not show proof. If the remaining recipients do not produce proper documentation showing they were eligible, they could be liable to pay back those amounts to the Defense Department.
"The bonus audit and recoupment process is a federal program governed and adjudicated by the National Guard Bureau and the Department of the Army. The California National Guard does not have the authority to unilaterally waive these debts," it said in a statement.
"Our military heroes should not shoulder the burden of military recruiters' faults from over a decade ago," he said. "They should not owe for what was promised during a difficult time in our country. Rather, we are the ones who owe a debt for the great sacrifices our heroes have made."
Over 1.8 million veterans live in the state of California, and among those homeless veterans, California has the most out of any state in the nation. Project WeHOPE helps at-risk veterans and employs former military, find your way to help by contacting us at info@projectwehope.com or giving us a call at 650-330-8000. Eight percent of the homeless population are veterans and we should be doing all we can to reduce this number for those who have served to protect this country.